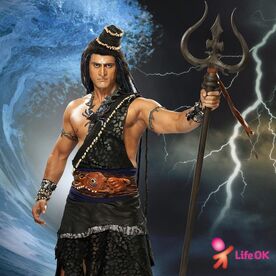 Jallandhar was born out of the sweat of Shiva. Hence his life was dirty and unpure. As a baby, Jallandhar was found by the lord of the sea and given to a mermaid to be raised. Indra was scared that Jallandhar might try to over throw him and decided to kill Jallandhar as a child. As doing so, accidentally killed Jallandhar's mother. After Jallanhar's mothers death, he began a hatred towards all the gods. This intrigued S
hukracharya, and became Jallandhar's mentor. Shukracharya used Jallandhars hatred towards the gods to gain an upper hand for the demons clan. Jallandhar became king of all the demons and married a princess who was a healer. Jallandhar over threw Indra and had his eye on brahmaloka. At the end Jallandhar was destroyed by Shiva in a battle. 
Ad blocker interference detected!
Wikia is a free-to-use site that makes money from advertising. We have a modified experience for viewers using ad blockers

Wikia is not accessible if you've made further modifications. Remove the custom ad blocker rule(s) and the page will load as expected.