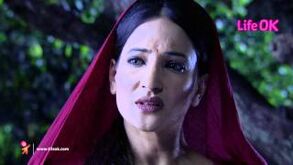 Madanike
tells
Sati
that
Shiva
didn't reject her, but inspires her to become eligible for him. Sati asks Madanike that how she will become eligible for Shiva.
Anusuya
then hands over Nanda Vrath to Sati and insists to get Mahadev through her devotion. Anusuya also warns Sati that if the Vrath is interrupted in between then she will never get Mahadev.
Brahma
and
Vishnu
try consoling Mahadev to marry Sati for the well-being of the society. But, Mahadev is worried about the consequences and disagrees to pair with Sati.
Previous Episode: 61
Next Episode: 63
Ad blocker interference detected!
Wikia is a free-to-use site that makes money from advertising. We have a modified experience for viewers using ad blockers

Wikia is not accessible if you've made further modifications. Remove the custom ad blocker rule(s) and the page will load as expected.