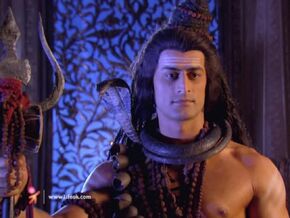 Sati
is pleasantly surprised to find
Lord Shiva
next to her. Mahadev tells Sati that he has not yet accepted her love and was there only to perform his duty. Mahadev informs Sati that her father,
Daksh
is even ready to sacrifice his Prajapati post for her ailment.
Prasuti
warns Sati of Shiva and asks her to control herself. Prasuti asks Daksh not to sacrifice his post and calls it as Shiva's conspiracy.
Madanike
informs Sati about her departure but she asks Madanike not to leave her.
Previous Episode: 48
Next Episode: 50